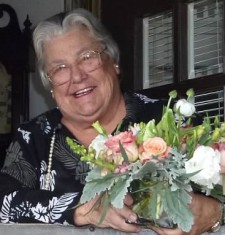 Susan Keith
As the grand-daughter to two Naval Officers, daughter and step-daughter to two Naval officers, Susan was brought up with service in her blood. She went on to marry and become a mother of Naval officers.
A proud product of Coronado Schools and a Coronado family that dates back to the founding of the Hotel del Coronado in 1888; Susan has committed herself to the welfare of others and the preservation of Coronado.
Susan has held leadership positions with the Crown Garden Club, the Floral Association, and has served three different terms as a leader at the Coronado Historical Association. In addition to being a City Council member herself, Susan was selected by three separate City Councils to serve as a Planning Commissioner, a Historic Resource Commissioner and a Trustee for the library. Her leadership and patriotism were further evident when she was appointed by the Secretary of the Navy to be the Sponsor for the new Navy ship USS CORONADO LCS-4 in 2014.
Susan's model of leadership for family and community is a role model for a life of service. These are just some of the extraordinary reasons this mother of three children and grandmother of nine has been selected as a 2015 Soroptimist Legend.