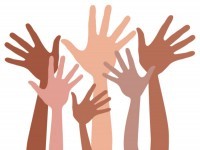 Who is The Bilateral Safety Corridor Coalition?
The Bilateral Safety Corridor Coalition (BSCC) is an alliance of over 60 government and nonprofit agencies in the United States and Latin America that is convened in and along the U.S.-Mexico Border Region to combat slavery and human trafficking.
Incorporated in 2002 as a 501(c)3, its purpose is to bilaterally prevent and intervene in the commercial and sexual exploitation of women and children while advocating for all exploited persons.
Through the collaborative efforts of coalition members, BSCC administers a variety of projects and services for victims, law enforcement, and the community.