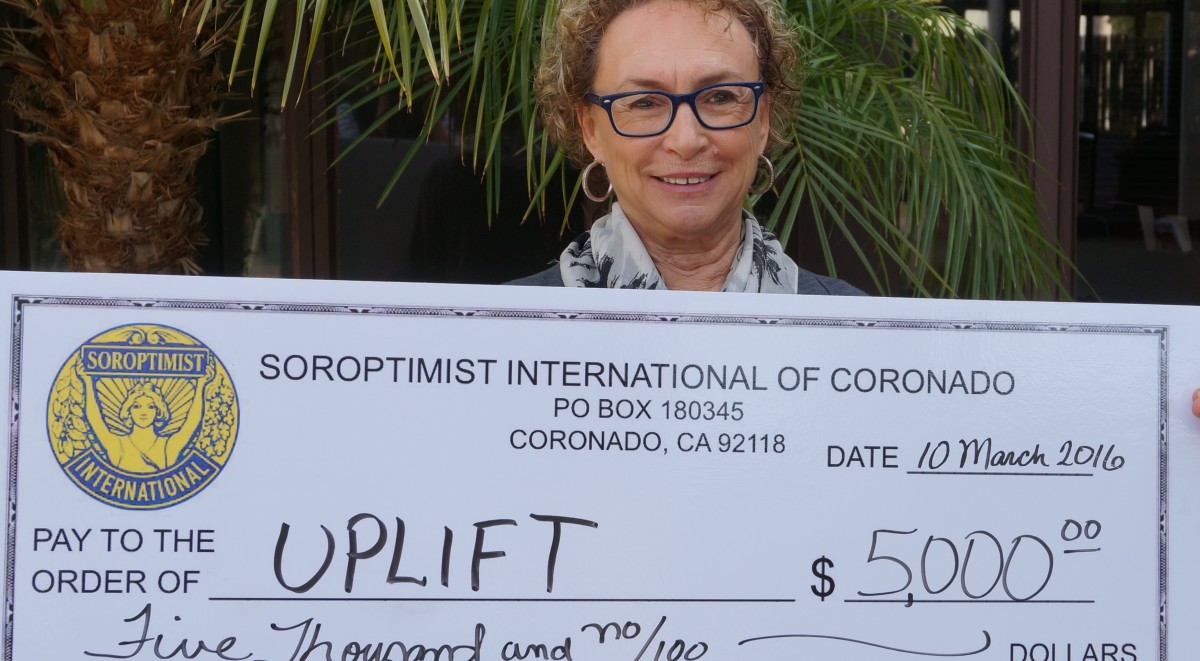 This year's Grant Award went to UPLIFT and their Swimming Upstream Mentor and Leadership Program for young girls. This program is a year round mentorship for young women grades 7-12 in addition to a 15 week program that develops leadership skills and encourages positive life choices.
The award was $5000 and presented to Linda Guzzo, Interim Executive Director
Swimming Upstream for Young Women is a leadership and mentoring program for teen girls living in San Diego's inner-city, at-risk communities. This 15 week, four-year continuous program teaches girls how to navigate the difficulties of adolescence by empowering them to make healthy, positive choices, become leaders in their schools and communities and serve others in need through volunteerism. Teens are paired with volunteer mentors who have a heart to see girls overcome obstacles in their path and embrace a life full of opportunities. Mentors meet with the girls both during the 15 week session and throughout the rest of the school year and summer, as accountability is essential. This program begins in the fall and ends in early February.
Highlights of the Program:
Leadership training for young women living in San Diego's inner-city
One-on-one personal mentoring with godly mentors who keep teens accountable and on track
Meet as a group (mentees and mentors) once a week for the first 15 weeks of the program
College scholarships available for mentee graduates of the Swimming Upstream 4-year program
Pamper Day mid-year to refresh and encourage continued healthy life choices